FALL MOM-TO-MOM SALE
COMING OCT. 2018
STAY TUNED FOR DETAILS

Do you have a daughter who loves volleyball or wants to learn how to play volleyball?
​
EVOLVE VOLLEYBALL has development programs, girls' club teams and a women's league!
Visit
http://www.evolvevolleyball.com
to sign up for the next season!
---
Powered by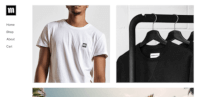 Create your own unique website with customizable templates.
Photo used under Creative Commons from FotoTrenz NRW